VOIP. Voice over IP (the internet) means you can call people by using your internet connection. There are many providers of this type of service (the most popular being skype).
Some even let you phone standard landlines for free. !Click For more info!

Welcome to Pc Pro Computers
We have a new phone numer: 966 189 612
DUE TO DALE'S MEDICAL COMMITMENTS THIS SHOP WILL BE CLOSED UNTIL FURTHER NOTICE.
HOWEVER IF YOU NEED DALE'S ASSISTENCE FOR ANY REASON YOU CAN CONTACT HIM IN THE AFTERNOON ON HIS MOBILE 688 265 897
THANK YOU FOR YOUR LOYAL CUSTOM OVER THE YEARS. ALSO HE CAN BE FOUND AT BAR WICKED LOS DOLSES FOR OTHER MATTERS IN THE EVENINGS

Welcome to Pc Pro Computers. This website is designed to give you an idea of who we are and the services we provide and a general understanding of IT. We are based in Villamartin / Orihuela Costa and we provide all types of IT services for the home user and for Professionals & Businesses.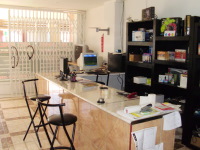 ...............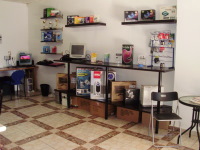 Please read through our website as there is a lot of general information and helpful links to explain some new technologies and computing terms. We will be constantly updating our learning zone with useful tips and basic lessons to help newcomers to IT get to grips a little easier. We realize that a lot of people who move to Spain, buy a new computer to stay in contact with friends & family, but simply don't know how to use it and don't know where to find help. We will be providing links to computer clubs, personal IT trainers and IT courses like EDCL. We will also be publishing basic user guides, like how to copy and paste, resize images, add attachments, protect your computer against virus and spyware, and general maintenance, these guides can be downloaded every month free of charge from our website.
We offer free independent advice for all customers planning on buying a new system, every computer is custom built with full retail components to suit your exact needs (all benchmarked, tested and fully guaranteed by Pc Pro and the Manufacturer). What does this mean? This means you save money and get a great computer. You don't pay for components you don't need and if a part does fail we can replace that part from stock and you don't have to send your computer away for weeks. If your a bit confused on the difference between "Off the shelf" & "Custom built", contact us and we shall explain all. We also install Genuine Windows in the language of your choice, set you up a free internet connection, a email address, a skype account, anti-virus/anti spyware, Delivery it free to your home, assemble it all and show you how to get started. We carry a huge range of products, and if there is a particular item you need which we don't have in stock, our normal delivery time is 24 - 48 hours (some legacy components may take up to a week)
We offer complete IT solutions for businesses. If your just starting a new business here in the Costa Blanca your first stop should be us, we offer free consultation, excellent advise about every thing from logo design, web sites to networking and computers, we even do sound systems for bars and clubs. We are currently working on a security CCTV system which will be extremely cheap and you will be able to monitor your business from home. We can also point you to all sorts of reputable businesses which we know are trustworthy, everything from Radio & Newspapers to Air Con and Builders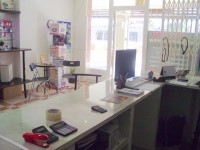 .........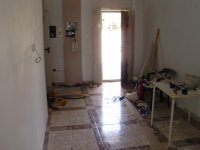 ---
No doubt about it, if your into games or video, the single most important component is your graphics card.! click for info!
Free calls to spanish phones

---
Desktop & Mobile Processor
Intel® Core™2 Duo processor is the new brand name for our next-generation energy-efficient performance desktop and mobile processors. The Intel® Core™2 processors for desktop and mobile computers are based on the Intel® Core™ microarchitecture, Intel's new industry-leading foundation for all mobile, desktop and server platforms moving forward.